Frequently Asked

Questions
Find answers to your questions about ValueJet's products, services and more.
Frequently asked questions
Can't find the answer you're looking for? Reach out to our customer support team.
Baggage, Lost & Damaged Properties
Q :What is my allowance for checked baggage?
Ans :
Our baggage policies are generous.

ValueLite service includes only 7kg hand luggage with no checked baggage option.
ValueXtra allows you to add 1 piece checked baggage to your booking (maximum 20kg) and an extra checked bag (maximum 20kg).
ValuePremium passengers have 2 pieces checked baggage included. The weight limits on these bags must not be more than 30kg maximum.
Q :What is my allowance for cabin baggage?
Ans :
Our permitted cabin baggage allowance is one piece of carry-on baggage, subject to the following size and weight limitations: Carry-on baggage: (55cm x 40cm x 24cm). Weight must not exceed 7kg.
Liquor, cigarettes and perfume in reasonable quantities are also permitted in addition to the above. As a general rule, all liquids, gels and aerosols, pastes, lotions, creams, drinks and other items of similar consistency must be in containers with a capacity no greater than 100ml. Such items might include the following:

Medicines
Shampoo
Creams
Hair gel
hair spray
Suntan lotions
Toothpaste
Liquid or aerosol deodorants
Perfumes
Cosmetics such as mascara and lip gloss
Other items of similar consistency

We expect you to be able to lift your own bag into the overhead locker. Cabin crew can assist you if you are elderly, travelling with young children or have a condition that requires support.
All cabin baggage must be of a size that fits under the seat in front of you and must fit in one of the overhead lockers. You are not allowed to place bags and other items behind your legs. It is also important to note that items are not permitted to obstruct the aisles and the emergency exits. This is forbidden by the Nigerian Civil Aviation Authority.
While disembarking and taking items out of the overhead lockers, always look after the safety of your fellow passengers. Ensure you follow the limitation on weight, which helps minimise the risk of injury to passengers, should a bag fall from an overhead locker.
Q :How will my baggage allowance be calculated?
Ans :
We operate a piece concept. Your baggage allowance will be calculated by piece. You can find more details of your baggage allowance for your upcoming trip by visiting the Manage Your Booking page, or by checking the baggage allowance printed on your ticket.
Q :What is the policy for transporting Dangerous Goods?
Ans :
Dangerous Goods are articles or substances that may pose health and safety hazards to passengers or potentially damage the aircraft. They are also referred to as restricted articles, hazardous materials and dangerous cargo.
Transportation of such goods is regulated by the International Civil Aviation Organization (ICAO) and the Nigerian Civil Aviation Authority (NCAA). Goods falling under the category of Dangerous Goods are not allowed in passenger or crew-checked baggage or cabin baggage.
For more information, kindly view the list of Dangerous Goods to learn what is permitted in luggage, and what you need to declare at the airport.
Disabling devices
Briefcase with alarm devices installed, and other smart briefcases
Gases (flammable, non flammable or toxic) such as camping gases
Lighters with non absorbable gases and refills
Explosives, ammunition, fireworks and rockets
Flammable solids such as 'strike anywhere' matches and highly flammable items
Substances which emit flammable gases on contact with water
Oxidizing materials (such as bleaching powder and peroxide)
Infectious and toxic materials
Radioactive materials
Corrosive materials (such as mercury, acids, alkali)
Magnetized material and other similarly dangerous products
Personal medical oxygen devices that utilise liquid oxygen
Fuel cell systems and spare fuel cartridges

Kindly check with our Ground Staff for more clarity in case you require more information about the nature of your baggage and items.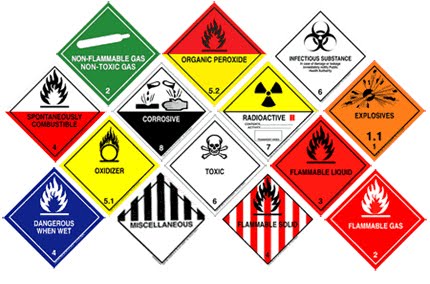 Q :What are the rules and charges for travelling with animals?
Ans :
Animals are not permitted in the cabin under any circumstance. For more information on animals traveling as checked baggage, please contact our Sales Support.
Q :Can I carry firearms, weapons and ammunition in my baggage?
Ans :
Firearms can be carried on our flights which include but not limited to the following strict conditions:
You must be in possession of the original firearms licence in your name and all original documents stating the appropriate clearances and permissions of said firearms, weapons and ammunition.
The carriage of any type of firearm, weapon and ammunition must be approved by ValueJet before your flight. You will have to complete a form which will be given to you before departure. So kindly come much earlier for your flight as this process of approval might take a longer time.
The firearm must be completely unloaded and, if possible, dismantled and packed inside a suitcase or standard gun case.
Ammunition must be securely stored in a strong, sealed box packed inside a suitcase and surrounded by other contents. The suitcase must not bear an 'Explosive' label.
The maximum gross weight of the ammunition carried by any single customer is 5kg (11lb). Customers travelling in groups must carry ammunition in their own separate bags, with no single bag carrying more than the 5kg (11lb) limit.
All fireworks and any other items containing explosives, for example Christmas crackers, firecrackers, bottle rockets, poppers and sparklers are forbidden to be carried either as carry‑on baggage or as checked baggage on our flights.

Please check with our Ground Services team for more questions at the airport.
Q :What should I do if my baggage is lost or damaged?
Ans :
If your baggage or checked-in item is lost or you simply can't find your baggage at the terminal, you should visit the baggage services desk at the airport or any of our ground staff.
A 'Property Irregularity Form (PIF)' would be given to you to fill and a ticket will be raised which will contain a unique reference number that we can use to trace your baggage. Then you can use your reference number to check the status of your baggage.
In the report you should include as much information about your baggage as possible, including the colour, brand and any identifying marks. If you have left the airport without filling out a report, please get in touch with us as soon as possible.
When we receive your baggage, we'll contact you to arrange a delivery time.
Q :Do I get compensated if my baggage is lost or damaged?
Ans :
We undertake extensive tracking of passengers' bags. In the unfortunate incident that baggage is declared as lost, we will contact you in order to provide compensation.
For all other baggage enquiries, please contact the lost items office at the airport where your flight landed.
The customer service agents there will be able to help you.
Special Assistance And Requests
Q :What if I have special medications that I must carry with me?
Ans :
If you have to take your prescribed medication on board, kindly carry your prescription with you when you board any flight especially when they are more than the permitted volume to be carried in the cabin. For further information concerning any particular medications, consult with your doctor before you take any flight.
Q :Can my child travel alone on a ValueJet flight? (Unaccompanied minor)
Ans :
Yes. You can book our Unaccompanied Minors service for children aged 5 to 15 who are flying alone. We always do our best to make the journey comfortable & memorable to them throughout the entire passenger journey until they meet their parents or guardian at their destination.
The travel fares depend on the age of the child. For more information about this, kindly get in touch with our customer services team. They are always happy to assist.
Q :I require a Special Service Request (SSR) on my flight. What do I need to do?
Ans :
If you require a Special Service e.g. Wheel Chair, Child Bassinet, Special Meal, etc, kindly indicate when making your ticket reservations or simply let us know by going to Manage your booking.
Online Booking on ValueJet
Q :What is online booking and how does it work?
Ans :
Online booking is a safe & convenient way of finding and booking your flights online. Using ValueJet websites and mobile app, you can do the following and more:

create an itinerary to suit your travel plans
request and purchase other items e.g. a particular seat, an additional baggage, or request other services (SSRs)
pay online by credit or debit card using our secure server, or with one of our other payment methods where available

To book your flights online, select your travel cities and dates, choose a suitable flight, confirm your personal details, and decide how you'd like to pay. It is really convenient.
Make an online booking now
Q :How do I know my ticket has been booked and paid for?
Ans :
After you have confirmed and paid for your flight, whether online or in any of our offices or a travel agency, you will receive a summary of this information which will be displayed along with your booking reference and your ticket.
The booking reference, PNR, indicates that your reservation has been confirmed. An email confirming your booking will be sent to the email address provided by you during the booking process and your ticket will be attached.
Q :What is an electronic ticket (e-ticket)?
Ans :
All tickets purchased on our website are issued as electronic tickets. Aside your Booking Reference, you will receive a 13-digit e-ticket number starting with the numbers '688' . Your booking details are stored securely in our network. When it's time to travel, simply present this e-ticket (either physical copy or on your phone/tablet) and you will be accepted for check-in.
Each passenger will have their own unique e-tickets even if they are grouped under one Booking Reference. With your unique e-ticket, you can make changes and request for a special service. You can do all these by going to Manage your booking on the ValueJet website or app.
Q :What is the maximum number of passengers I can make a reservation for?
Ans :
You can book online for up to nine passengers. If you require more than nine in a booking, please refer to our Sales Team. They will be able to give you a good deal. This is considered as Group Booking.
Q :Can I change or transfer passenger name on my ticket?
Ans :
Generally, changing names or transferring tickets are not permitted. However, if your name is misspelled on the ticket, kindly let us know immediately. We will be able to change it for you (subject to a fee).
If you have legally changed your name you may present to us evidence of a name-change and we will update on the ticket.
Q :What payment methods are available when booking online?
Ans :
ValueJet offers a variety of payment methods and other forms of payment options available to you will depend on the country you are making a booking from.
You may be offered one or more of the following payment options:

All bank-issued Debit cards in Nigeria works.
Local debit cards in some countries.
Credit cards subject to confirmation (Visa, MasterCard, etc).
Real-time or online bank transfer (via Monnify).
Offline bank transfer subject to confirmation before issuance of ticket.

Please check your preferred option while checking out your booking.
Q :What should I do if I paid but have not received a ticket?
Ans :
If paying by credit or debit card, and you have confirmed that you have been charged but not received e-tickets, please contact us as soon as possible. We will be able to resolve this and send you your ticket via your email. You may be asked to provide a proof of payment for some payment methods.
Q :What is Booking on Hold?
Ans :
Booking on hold is a product that lets you reserve your fare quote for a specified period of time depending on a number of factors e.g. time of booking, time to departure, etc. The time allowed to hold your booking will be communicated to you during the booking process. It means that if you want to pay later, you won't be affected by any changes to the fares in that time.
When you are ready to pay, you can walk up to any of our offices, or contact us directly. You can also go to Manage your booking online and complete the booking process.
Ans :
You have a range of additional products you can select online while selecting your flight. Some of these products include:

Additional baggage
Seat pre-selection
Flexible Ticket
Airport Transfer
Priority Boarding: ₦1,000
Q :Do I have to register on flyvaluejet.com before I can book online?
Ans :
No you don't have to register to make a booking or buy any of our products. However, if you register with us, you'll be able to store your personal, travel, and other information in your profile, so there will be no need to re-enter the information the next time you log in and book your flight online. Registering with us also helps us to propose special products and offers to you based on your travel history.
Covid-19 Information
Q :Do I have to wear a face mask to travel on ValueJet?
Ans :
Yes! You must wear a face mask throughout your stay at the airport, during boarding, throughout your flight, and as you leave the aircraft. Children under 6 years old and customers who have certain medical conditions do not have to wear a mask.
Q :Can I still choose my seat on the flight?
Ans :
Yes, it's still possible to choose your seat on our flights. However, due to the current circumstances and for operational reasons we may need to change your seat before departure or on board. If this happens and you have paid to select your seat, you will be eligible for a refund in line with our terms and conditions.
ValueFlyer Frequently Asked Questions (FAQs)